The

Swagelok

Advantage
A lot is changing in the oil and gas industry, yet one thing remains constant: the need for dependable fluid systems optimized to get the job done no matter where or how you operate. For your fluid system requirements, you need a reliable supplier that can deliver quality solutions and services for your top challenges.
Connect to top-notch engineering, design, materials science, and logistics support. We understand the applications in oil and gas, and we know the standards and regulations. We can help you overcome the harsh environments that hinder your operations. We are dedicated to helping you find solutions for the toughest challenges in the oil and gas industry—wherever you are. Explore all the ways we can help.
Trust Swagelok to meet all your offshore fluid system needs
Swagelok can provide an extra set of hands by fabricating your fluid system assemblies. We produce a professional, repeatable solution, with testing, inspection, and packaging included—all covered by Swagelok's Limited Lifetime Warranty.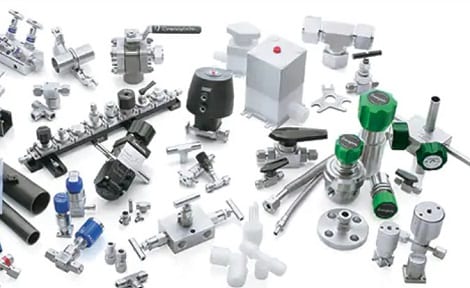 Swagelok strive to maintain the highest quality to support performance and safety simultaneously by providing our customers with exemplary products and services. Behind every Swagelok product, assembly and solution is the Swagelok Limited Lifetime Warranty.
Swagelok offers a comprehensive package of premium fluid system products and services, project management support, and global resources to holistically support international construction projects involving industrial fluid systems. No matter how complex your project may be, Swagelok can help.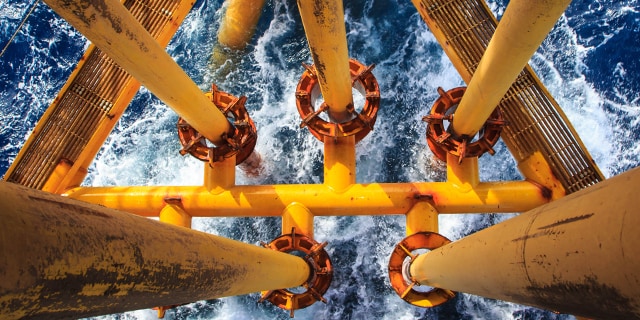 We make material selection a matter of confidence for our customers. Check out our material selection guide.
Swagelok provides comprehensive training plans for your staff. Our experienced educators have helped teams around the globe get up to speed on fluid system best practices, covering many areas from technology to installation to safety. See the training courses we offer to get ahead.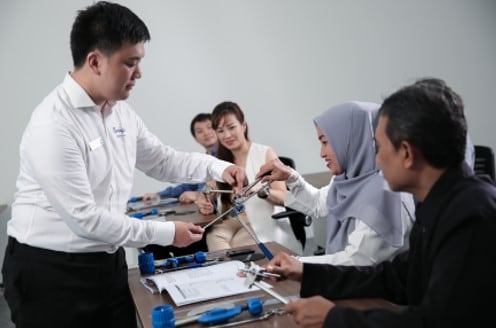 Swagelok can help with onsite services that enable our customers to operate more efficiently while meeting safety requirements. Discover how Swagelok can partner with you to provide a wide range of support you can expect from the world leader in fluid system components.